Are you up for a real challenge?
About Easter Island Travel
Be in good hands
when on the trip of your lifetime
We are a group of young, happy people whose highest goal is simply for you to have a fantastic vacation. It will be our pleasure to help you out with every aspect of your Easter Island trip, making sure you have everything you need.
Easter Island Travel is a local family company, so whenever you're buying services from us, you will help feed Easter Island families directly. Please have a look at our award-winning tours and shore excursions, and if you have any questions please don't hesitate to contact us.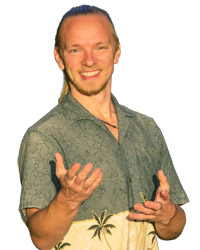 Marcus Edensky
Web development, guiding
Originally from Sweden, Marcus decided to settle down at Rapa Nui when meeting his wife Alicia Ika in 2010, after which he founded the tour agency Easter Island Travel. He is one of the few foreigners ever to have learnt to speak rapa nui fluently, and is founder of Tāpura Re'o - the only newspaper ever written entirely in rapa nui language.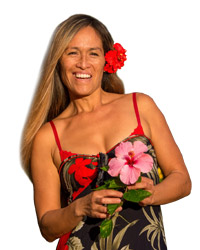 Alicia Ika
Publicity
Alicia was born and raised at Rapa Nui. As the only female surfer in the waters for 10 years she brought the idea of teaching surf to her home island. She is the most prominent female solo artist at Easter Island and has released several CDs. She is known as Makohe from her participation in the 2007 Hollywood produced envorimental documentary 180° South.